When New Teeth Arrive the American Academy of Pediatric Dentistry Recommends...
Children should visit the dentist by their first birthday. As soon as teeth are visible, it is appropriate to brush them twice each day using a soft, age-appropriate toothbrush and a small amount of fluoridated toothpaste (the size of an uncooked grain of rice), as this would be safe if swallowed and it provides the teeth with the necessary fluoride to prevent cavities and mineralize the teeth. It is important that your child's newly-erupted teeth (erupting at six to 12 months of age) receive proper dental care and benefit from proper oral hygiene habits right from the beginning.
During this time, your child's gums may feel tender and sore. To help alleviate this discomfort, we recommend that you soothe the gums by rubbing a clean finger or a cool, wet cloth across them. You may also choose to make use of a teething ring. It is not recommended to use Orajel or other topical anesthetic agents for children under two years of age.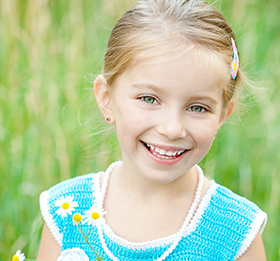 Adopting Healthy Oral Hygiene Habits
As your child's teeth erupt, be sure to examine them every two weeks, looking for lines and discoloration that may be caused by decay. Remember that sugary foods and liquids can attack a new tooth, so take care that your child brushes his or her teeth after feeding or eating. We recommend brushing two times a day for optimal oral hygiene.
Preventing tooth decay with regular checkups
Tooth decay is caused by sugars left in your mouth that turn into an acid, which can break down your teeth. Children are at high risk for tooth decay for a simple reason: many children and adolescents do not practice regular, good oral hygiene habits. Proper brushing and flossing routines combined with regular dental visits help keep tooth decay away.
Your child should visit the dentist every six months for regular dental cleanings and checkups. We recommend fluoride treatments twice a year along with cleanings to keep teeth their strongest. Tooth sealants are also recommended because they "seal" the deep grooves in your child's teeth, preventing decay from forming in these hard-to-reach areas. Sealants last for several years, but will be monitored at your child's regular checkups.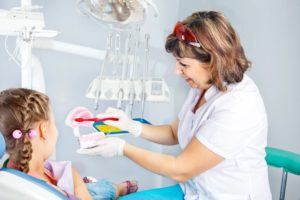 Brushing can be fun, and your child should brush as soon as the first tooth arrives. When a baby's tooth erupts, parents should brush the tooth with a soft-bristled toothbrush and a pea-sized amount of toothpaste. For children younger than two, do not use fluoride toothpaste unless advised to do so by your dentist or other healthcare professional. We suggest reviewing proper tooth brushing procedures with your child.
Flossing is also a part of good oral hygiene habits, and your dentist will discuss with you the right time to start flossing your child's teeth. If you notice signs of decay, contact your dentist immediately.
Breastfeeding Difficulty?
Does your child have difficulty breastfeeding due to a tongue or lip tie? Has your child ever been checked for a lip or tongue tie? Both can contribute to difficulty with breastfeeding, speech, and oral cleansing. Ask our board certified pediatric dentists about a tongue or lip tie correction with our state-of-the-art laser.
Sometimes children develop cavities.  It is important to restore (fix) these cavities not only in permanent teeth, but also in baby teeth.  Baby teeth are important for eating, smiling, speaking, and helping to guide the permanent teeth into the mouth at the appropriate time.  A cavity left untreated could lead to infection, causing pain and even serious medical complications, and possibly damage the permanent tooth.
At PDFO, we offer several options for treating your child, should he/she develop a cavity:
Treatment in chair using local anesthesia and nitrous oxide (laughing gas).

Traditional dental treatment in the chair, using local anesthesia only.

Oral Conscious sedation.

General Anesthesia at Upstate Medical Center and St. Joseph's, North Medical Center.
What is right for my child?
Before your treatment begins, your doctor will discuss with you all of your options and help you choose the best filling for your particular case. In preparation for this discussion it may be helpful to understand the two basic types of dental fillings — direct and indirect. Since all children are unique, the doctor will assess and discuss your child's needs along with their ability to decipher what treatment options are suitable for them.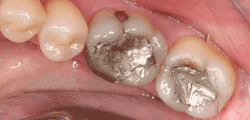 Our restorative care includes tooth-colored fillings, nerve treatments, stainless steel crowns, Zirconia (White) crowns, extractions and other services that repair your child's teeth or address other oral diseases and conditions. Composite resins are usually used on the front teeth where a natural appearance is important, but they can also be used on the back teeth depending on the location and extent of the tooth decay.
Preventative dental care is important throughout life, especially at a young age. By practicing good oral hygiene at home and scheduling regular checkups with the dentist, your child can help keep their smile bright and healthy for many years to come.
Here are a few simple ways to prevent the build-up of plaque and cavities:
Brush: Make sure your child brushes her teeth at least twice a day with a soft-bristled toothbrush. Use fluoride toothpaste to remove food particles and plaque from the tooth surfaces. Also be sure she brushes the top surface of her tongue; this will remove any extra plaque-causing food particles and help keep her breath fresh!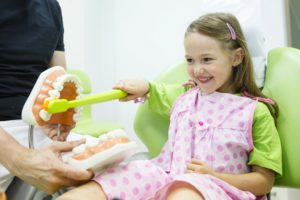 Floss: Make sure your child cleans between her teeth by flossing at least once a day. You can also use a mouthwash to help kill bacteria and freshen her breath. Decay-causing bacteria can linger between teeth where toothbrush bristles can't reach. Floss and mouthwash will help remove plaque and food particles from between the teeth and under the gum line.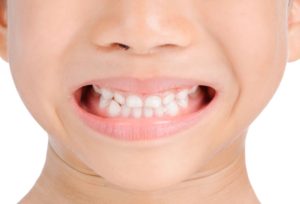 Diet: Nutrition is of utmost importance when it comes to your child's oral and overall health. Make sure your child eats a balanced diet, and try to avoid/limit snacks and drinks high in processed sugars. If your child does drink any type of juice, milk, or any other liquid sugars, be sure to coordinate them with a meal. Anytime you are traveling or are between meals water is the healthiest beverage. Nutritious foods such as raw vegetables, plain yogurt, cheese, or fruit can help keep your child's smile bright and beautiful.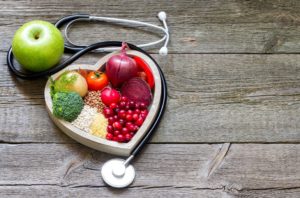 Check-Ups: Remember to schedule regular checkups with your child's dentist every six months for a professional teeth cleaning. We use state-of-the-art digital radiography for immediate observation of x-rays and early diagnosis of potential dental problems.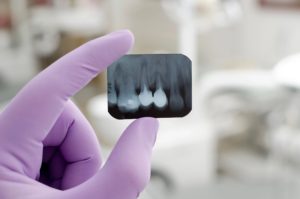 Sealants: Ask your dentist about dental sealants, a protective plastic coating that can be applied to the chewing surfaces of the back teeth where decay often starts.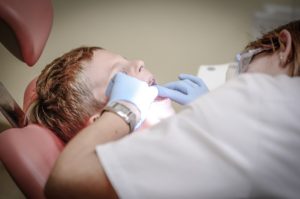 Safety: If your child plays sports, be sure to ask your dentist about special mouthguards designed to protect your child's smile.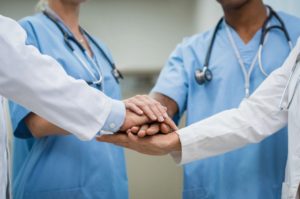 Behavior Management Methods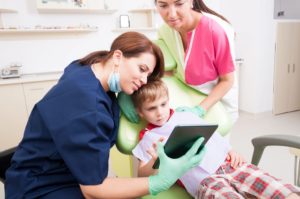 Every child requires their own behavior management method to help them stay at ease during needed dental treatment. We know how to help your child feel relaxed and confident, to guide your child in completing their dental treatment as efficiently and as safely as possible. We will recommend the best behavior management method(s) for your child based upon your child's health history, special health needs, dental needs, type of treatment required, emotional and intellectual development and your parental preferences.
To be a well-informed parent, you should know the choices available to help your child during dental treatment. We will work together to select the best treatment method(s) to make your child's visit as safe and comfortable as possible.
Tell-Show-Do: Our team explains to your child the treatment plan in a way your child will understand, and show the treatment in a simplified manner. Once your child understands we proceed with treatment.
Positive Reinforcement: Your child is given praise for any behavior that helps with treatment. Every child does something right during a dental visit.
Distraction: Our team will choose treatment words carefully with your child. We make sure to pass instruments out of the child's sight. We occasionally distract your child's attention away from the treatment with conversation, overhead televisions, music or games.
Terms to Know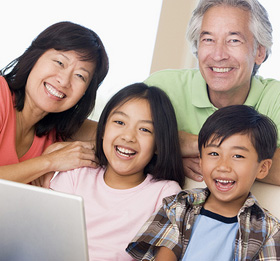 Nitrous Oxide Analgesia: If your child feels anxious during treatment they may need more support than a gentle, caring manner to feel comfortable. Nitrous oxide analgesia is a safe, effective technique to help calm a child's fear of the dental visit. It is nonaddictive, easily taken and quickly eliminated by the body. Your child remains fully conscious and maintains all their natural reflexes while breathing nitrous oxide analgesia. While nitrous oxide analgesia is not effective for some children, especially those who have severe anxiety, nasal congestion, extensive treatment needs, or discomfort wearing a nasal mask, it is a very useful tool in many situations.
Oral Conscious Sedation: This technique is beneficial for children with a very high level of anxiety preventing them from effectively coping with their fears in the dental environment, and for very young children who do not yet understand how to cope in a cooperative fashion. Oral conscious sedation is safe when administered by a trained pediatric dentist following the sedation guidelines of the American Academy of Pediatric Dentistry.  Dr. Quigley, Dr Weinstein, and Dr. Son are all BLS certified, PALS (Pediatric Advanced Life Support) certified, and have extensive pediatric sedation training.
General Anesthesia: Medically speaking, general anesthesia is an induced state of unconsciousness. In practical terms, the patient is asleep and unable to respond to touch or voices. It is most often recommended for very young children with extensive treatment needs and/or an inability to communicate and cooperate. It may also be the best way to provide treatment for children with special medical/developmental needs. All parents should know that children face the same risk under general anesthesia for dental treatment as for any other surgical procedure. When a general anesthetic is indicated, the dental work can be completed at Upstate Medical Center and St. Joseph's, North Medical Center as an outpatient surgery in conjunction with a highly qualified anesthesiologist, certified registered nurse anesthetist and a team of nurses. Parents should talk openly with us about the benefits and risks of this option.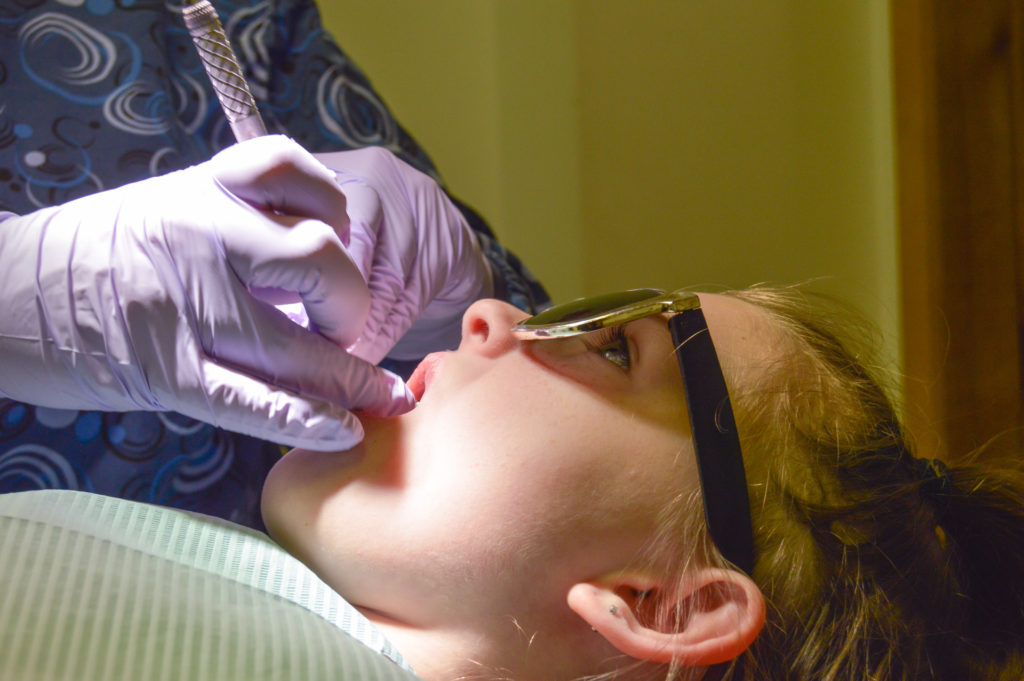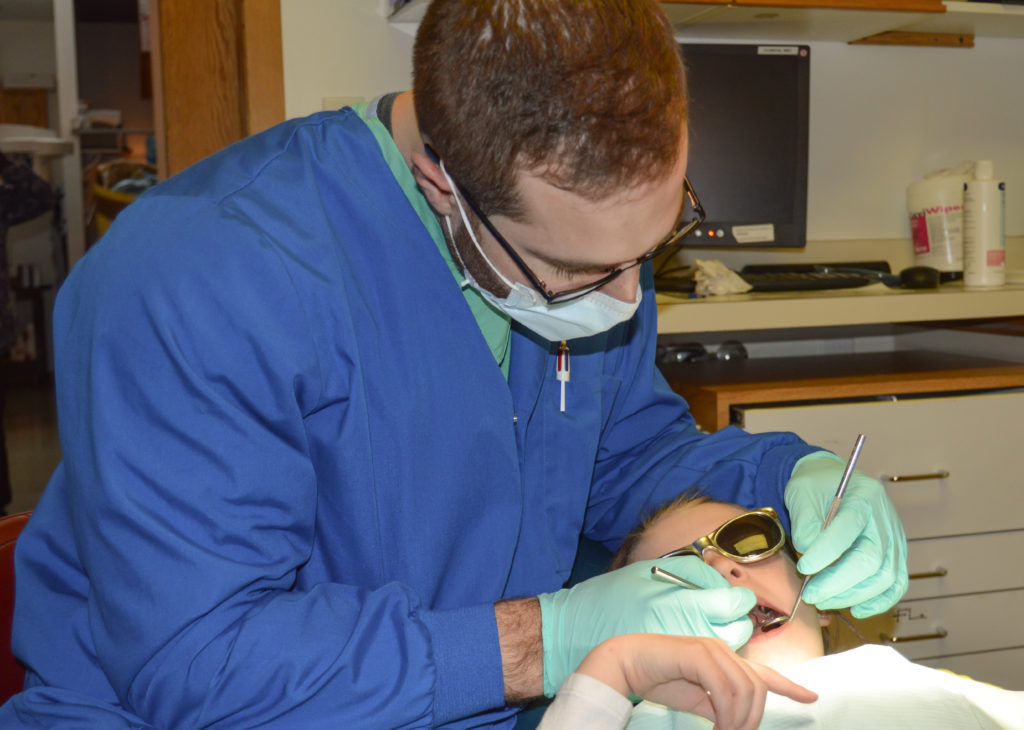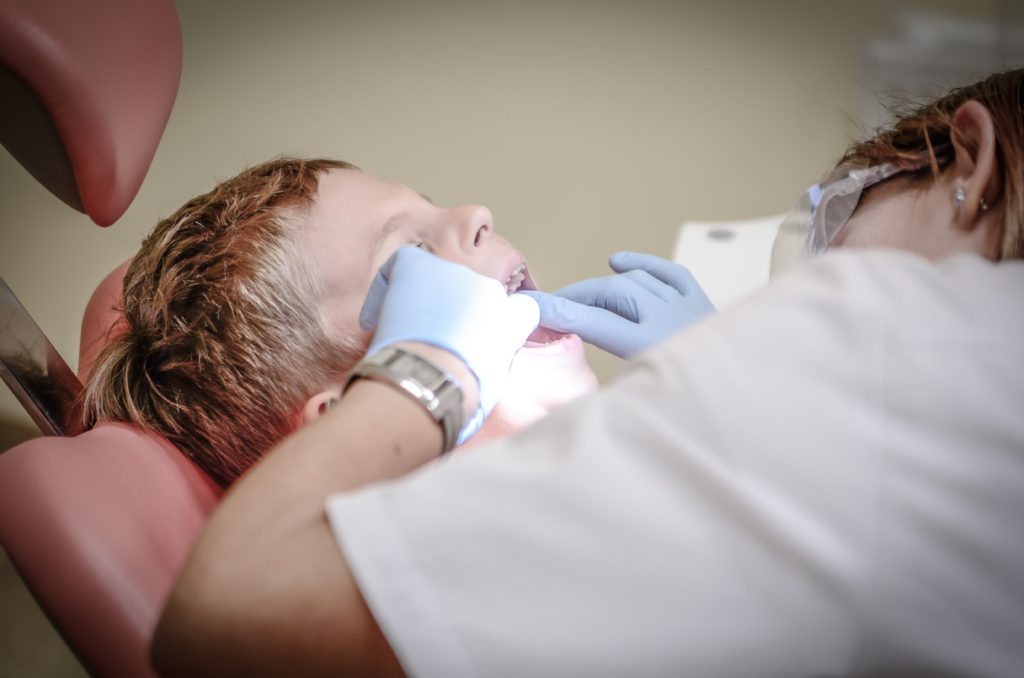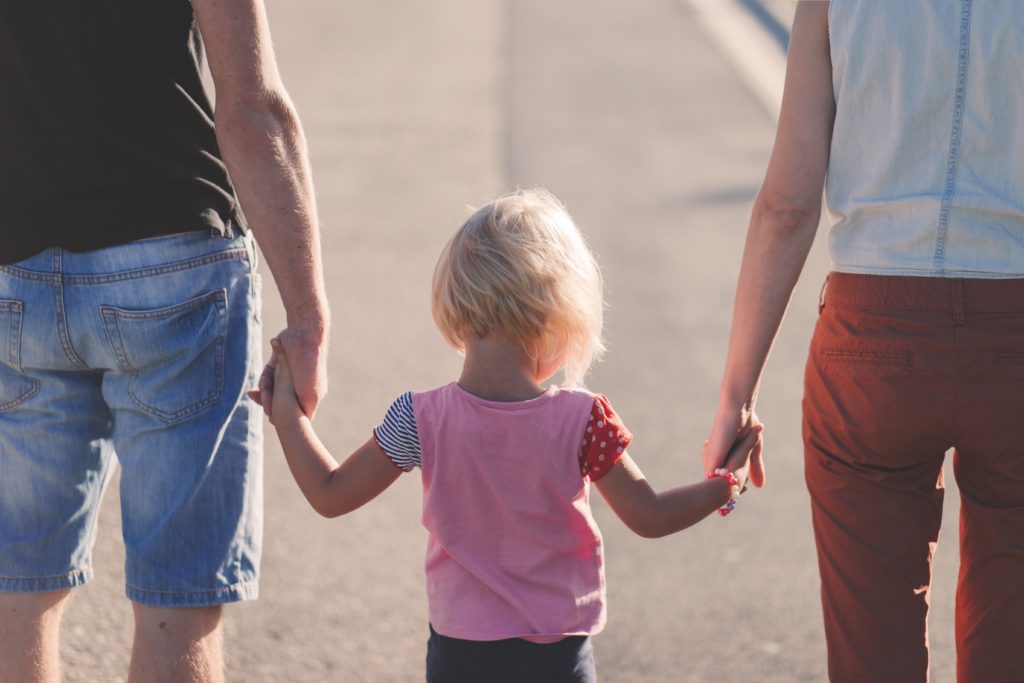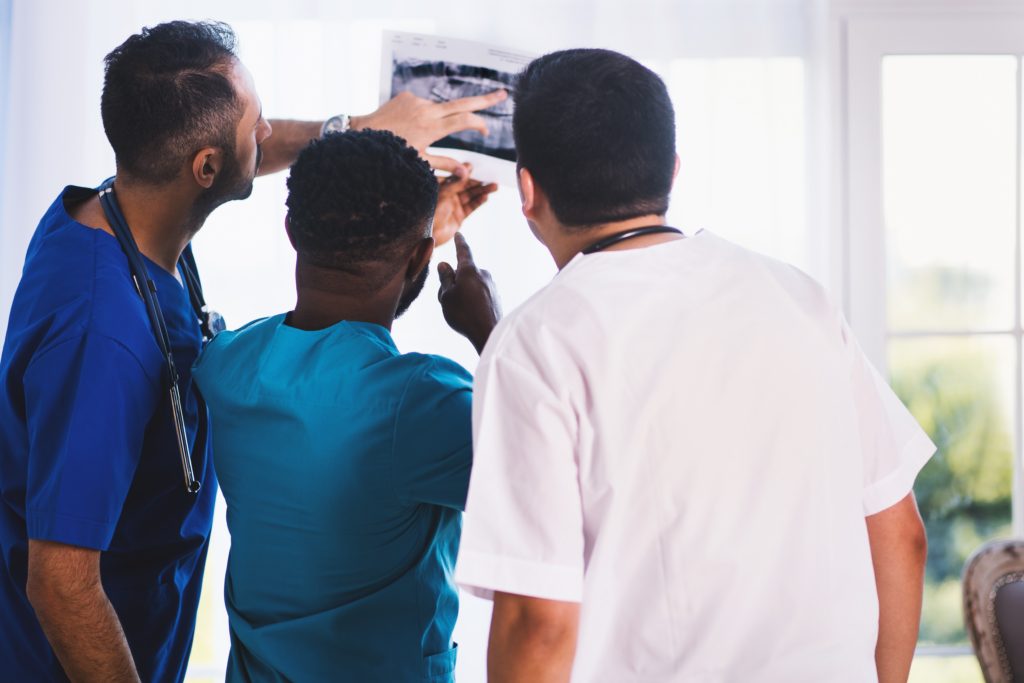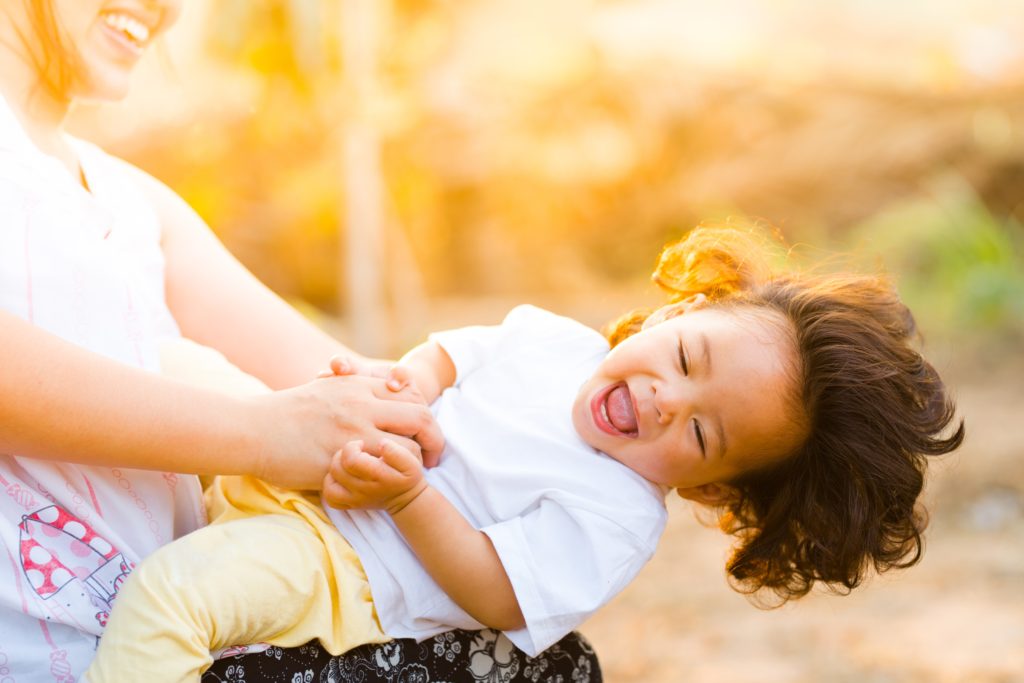 The first step toward achieving a beautiful, healthy smile is to schedule an appointment. To schedule an appointment, please complete and submit the request form below. Our scheduling coordinator will contact you soon to confirm your appointment.
Please note this form is for requesting an appointment. If you need to cancel or reschedule an existing appointment, or if you require immediate attention, please contact our practice directly.
Thank you for your interest in a lifelong beautiful smile! We'll be in touch soon.