Orthodontics is one of the best professions in the world. It was an easy choice for me to move into the dental field, and I have loved every day since becoming a specialist in orthodontics in 2002. I believe that my work can make patients feel better about themselves. It can influence good facial development for my younger patients and improve smile aesthetics and oral health for all patients.
Education
I began my formal education at Utica College of Syracuse University, graduating with my Bachelor's Degree. I moved to The State University of New York @ Buffalo School of Dental Medicine where I earned my Doctor of Dental Surgery. I finished at Temple University where I served my Orthodontic Residency to gain my Masters of Science in Oral Biology and Orthodontic Certificate.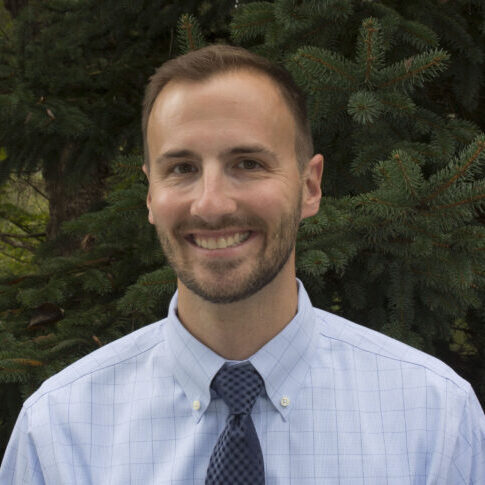 Continuing Education
In many ways, my education began when finishing my formal schooling. I have taken on a diverse load of continuing education courses. My goal is to be able to customize each treatment to best meet each patient's specific needs. I have gone through extensive training with Temporary Anchorage Devices, self-ligating braces, and Invisalign®.
I also attend numerous meetings and lectures on the most advanced and recent orthodontic techniques and products. I attend annual meeting put on by the American Association of Orthodontists and the Northeastern Society of Orthodontists. I particularly like practice management lectures, helping me ensure that we are providing the most technologically advanced and convenient services. They make my practice more efficient and enjoyable.
---
In the Office
Each patient brings different challenges and needs to the table. I strive to exceed these. I like getting to know each patient during the course of his or her treatment. Learning about our patients interests is fun, and I often find it helpful in customizing their treatments. I also have a very good support in my team. I can always count on them to go the extra mile to soothe and comfort our patients, which makes my job even more efficient and enjoyable.
---
Outside the Office
I am a native of Utica, NY but happily settled down in East Syracuse in 2005. I am married to the love of my life, and we have two children. I like being active. My favorite ways are playing golf, tennis, and baseball or working out. I have always been an avid Syracuse Orange Basketball fan. One of my dreams growing up was to be like Sherman Douglas or Derrick Coleman. I played competitively through high school but found that it was not for me at SU. I really enjoy the great program there and have been a season ticket holder since 2008. I have been known to surprise patients I see at the dome with retainer checks.
---
Community Involvement
My wife and I are very involved in our community. She has been Samaritan Center Baker since 2007 through Immaculate Conception Church. We both volunteer time to serve food at the Samaritan Center. I have been personally involved with numerous fundraisers that benefit Immaculate Conception Church and the school associated with it too. I helped organize the Soles-4-Souls collection program even making my office a collection point for lightly used or new footwear.