As a pediatric dentist it is always a great feeling to be able to care for a young apprehensive patient and make the experience fun and exciting to help build self-esteem and alleviate fears.  It's a privilege to be able to work with children every day and see the world through their eyes.  They help to keep me humble and young at heart!
I always knew I wanted to work in healthcare and dentistry gave me the ability to easily balance my work life with my personal life.  I have been practicing in the dental field since 2010 and have been able to work with children as a specialty since 2014.  Pediatric Dentistry is truly a specialty.  It takes lots of practice and experience to be able to convey what we plan to do in a non-threatening way.  Our wonderful doctors and entire team treat every patient as if they were their own child and have specialized expertise and skill to be able to adapt and care for any child that comes to our office.
With dental cavities being one of the most common oral diseases, it is important to build self-esteem and alleviate or eliminate any fears about the dentist.  I believe if you can achieve this early in life, and establish the importance of routine dental visits, then you can set the patient up for a lifetime of great oral health.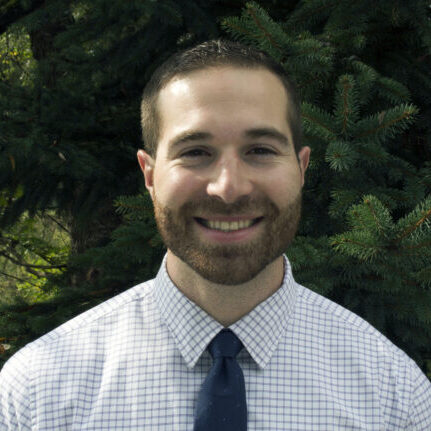 Education
I attended SUNY – Buffalo and graduated with my Bachelors of Science in Biomedical Sciences.  I continued my education at the SUNY – Buffalo School of Dental Medicine where I graduated with my Doctorate of Dental Surgery and moved on to complete my Pediatric Dental Residency at Temple University Hospital.  I recently gained my Board Certification in Pediatric Dentistry in 2017.
I am an active member of the American Dental Association, the American Academy of Pediatric Dentistry, American Board of Pediatric Dentistry and the New York State Dental Association.   I am privileged to serve as a clinical instructor at both SUNY Upstate General Practice Dental Residency Program as well as St. Joseph's Hospital Health Center Dental Residency Program.
---
Outside the Office
I am a native of Watertown, NY and the youngest of three boys.  I've been living in Syracuse since 2016 and cherish every moment with my family and friends.  I am a fitness fanatic and love to find new delicious foods to cook.  In the summer you will find me golfing, hiking, or spending time with family and friends.  In the winter I love to snowboard and snowshoe.  Aside from my hobbies, I have found a true passion in traveling as much as possible.
I have traveled abroad to the Dominican Republic to treat underserved areas, as well as the underserved areas in Knoxville, TN.  I have volunteered for MOM-N-PA, Give Kids a Smile Day, the Special Olympics, and Step-up for Down Syndrome.