To say that pediatric dentistry is my dream job would be an understatement. While it has its ups and downs like any other career, the best way to describe my job is like a tightrope walker trying to stay balanced on a wire hundreds of feet in the sky. The tightrope walker's primary job is to move forward without falling off left or right. Similarly, my job is to manage a child's behavior while using specialized dental instruments and to do so effectively, quickly, and most importantly, safely.
I often engage family members throughout this process as I believe that we all work as one unit. Throughout the treatment, there can be a lot of "winds" or in dentistry, extreme anxiety or phobias that can render the appointment difficult, but my job is to keep steady no matter how fearful a child may be. For some children, simply lying on the chair can be a terrifying experience so it is my job as a pediatric dentist to understand this and be empathetic. Ultimately, when you have a fearful child and you show them that they can do things they originally thought they couldn't do, their face lightens up just a little bit and gradually, you become best friends. There's great power in this and it's extremely rewarding.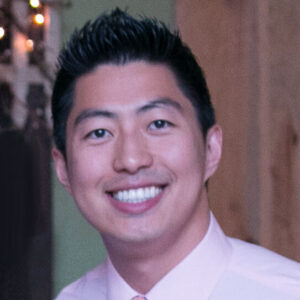 Education
While not a native of Central New York, I completed my undergraduate education at Syracuse University where I've grown to appreciate the beauty of CNY. I continued my education at University of Connecticut School of Dental Medicine where I received my doctorate in a small class of 44 students. I pursued additional education and completed my General Practice Residency and Pediatric Specialty training at Stony Brook University Hospital in Long Island, NY. Throughout my years in training, I engaged in multiple opportunities to advance my knowledge in science and medicine through research. To this end, I performed craniofacial research in college, worked at National Institutes of Health/National Institute of Dental and Craniofacial Research in Bethesda, MD, and studied how our own bacteria in our oral cavity can negatively affect our bone through periodontal disease.
---
Outside the Office
Currently, I am an active member of the American Dental Association, the American Academy of Pediatric Dentistry, and the New York State Dental Association. Throughout my affiliations with local and national organizations, as well as hospital affiliations, I hope to continue my
avid love for teaching. I taught as a tutor, a teaching assistant, and a per-diem substitute teacher in my local school district throughout college. I continued teaching in dental school and in residency where I lectured and taught dental students as a clinical instructor.